Let's roll!
The Zorbs will reopen in Easter 2022!

Zorbing has returned to Hobbledown! There's no better way to have a ball...

Roll, tumble and bounce along a grassy track, safely cushioned within your inflatable plastic Zorb. And it's all included in the price of admission!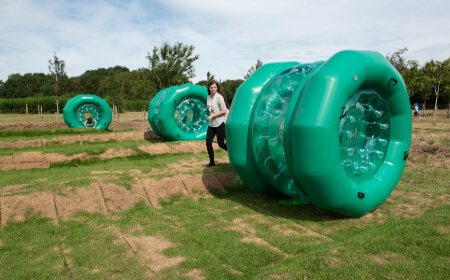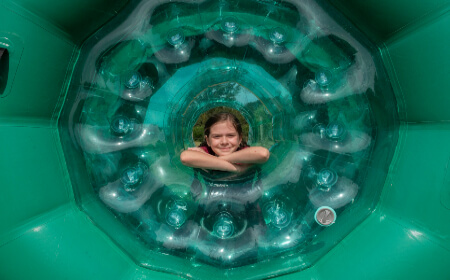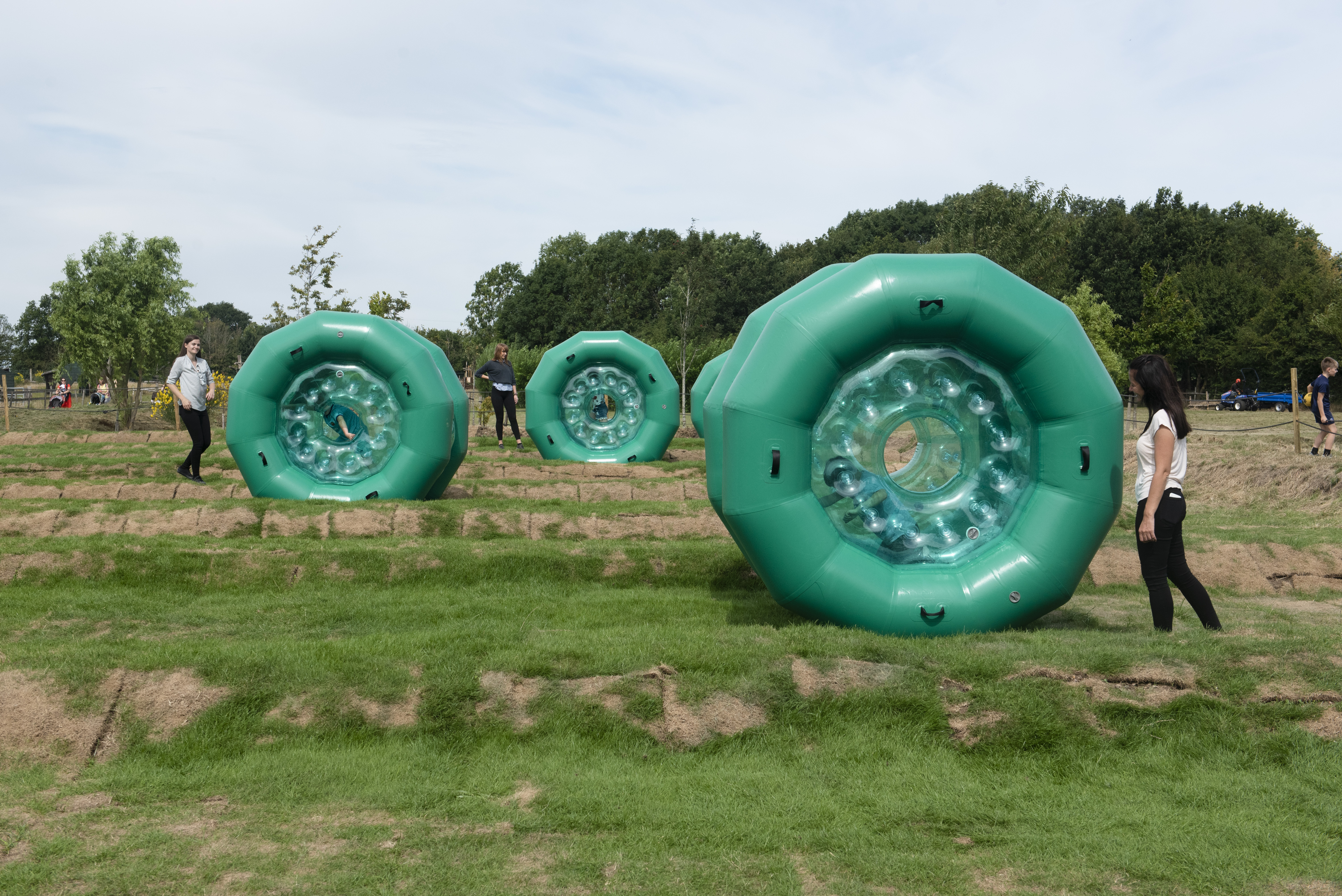 The Zorbs will be open and running
on select peak days only
- to check opening times and book your session, use
our Hobbledown Web app.
Rules of Play
• Maximum age: 13 years old
• Participants must be supervised at all times whilst using the zorbs, by an adult, on a one adult to one child ratio
• Participants remain the responsibility of the accompanying adult at all times
• While Zorbing, socks must be ON and shoes must be OFF
Please be aware that, for your own safety, Zorbs cannot operate during high temperatures, strong winds or heavy rain